Neste final de semana, o grupo de k-pop BTS fez uma live curtindo o game Just Dance. Em determinado momento, o grupo dança o hit Con Calma, de Daddy Yankee. 
BTS said "I didn't ask to be born latino no mas tuve suerte" (song is Con Calma by @daddy_yankee pic.twitter.com/VjCj1YdVHz

— Marissa⁷ (@joonallnight) April 27, 2020
Isso acabou reascendendo os rumores de uma possível parceria entre os artistas. Em outubro de 2019, o porto-riquenho curtiu um retweet do grupo, que falava sobre o lançamento do então single Fake Love/Airplane Pt. 2. Além disso, Yankee também curtiu comentários de fãs sobre o pedido da colaboração.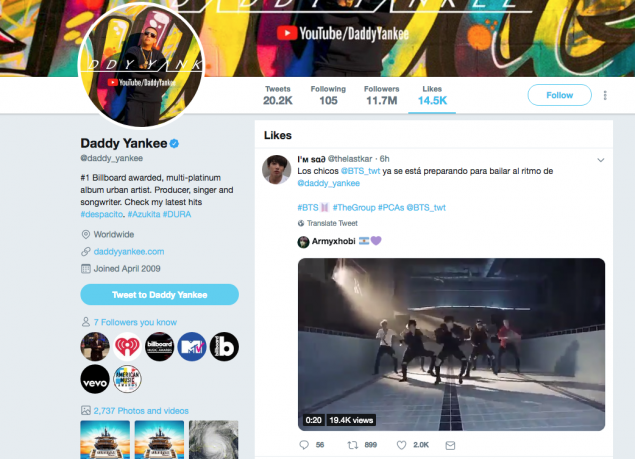 Sem dúvida, seria um projeto grandioso. Não é de hoje que o pop coreano e a música latina tem se misturado – tanto nos ritmos quanto em parcerias entre os artistas. É uma fusão que pode parecer inusitada, entretanto, são dois ritmos que estão em alta nos dias de hoje e, quando misturadas, sempre surpreendem positivamente.